Fischer have released a brand-new series of Rangers for 2023, these will be delivered and available in New Zealand for the 2022 winter. The new line of Rangers is categorised as All-mountain / Freeride skis, offering the user endless possibilities on snow. Fischer invested a lot of time collaborating with their athletes to produce a ski that punches above it's weight.
The slogan "Crafted to ski more" is the guiding principle.
The new Ranger line is sporting completely new geometry and rocker profiles that have increased the skis versatility. They cut through crud, float in powder, and can be trusted in the steepest, harshest conditions. The collection is designed for skiers seeking strong and stable performance in the fall line and those looking for playful and drifty performance. Coming from a brand with ski racing in its DNA, any of the skis in the Ranger series are a blast for carving.
The standout feature of the Ranger series is the individually 'tuned' Titanal plates (Ti) that have been tuned specifically to each model. The narrower waisted skis have a longer Titanal insert for more power, boosting firm snow performance. The wider skis have shorter Ti inserts and more rocker in the tips and tails, increasing a playful feel to the ski. The skis are looking super clean and contemporary, we think that they are looking super smart.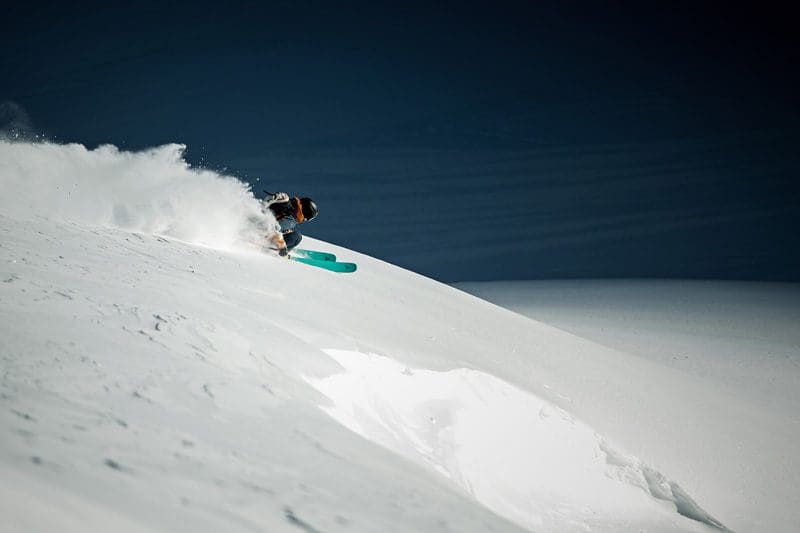 Fischer wanted to reduce their environmental impact when using construction materials. Each model has 20-25% recycled steel edges. The top sheets are 50% vegetable oil-based and contain 10% recycled materials, and the bases are made by at least 50% recycled content. The skis feature a zero-waste wood core and the Titanal used contains at least 80% recycled content. All materials used are REACH compliant, and the Austrian production facilities use 60% solar energy
Fischer Ranger 108
The full potential of the Ranger 108 is on display in deep, fine powder. It was developed for wide-ranging versatility on powder days with stability and maximum control on any descent. Its excellent performance comes from the calibrated Flex Cut and Titanal reinforcement.

Fischer Ranger 102
This ski blew us away on test, the ski carved exceptional well on groomers for a ski of this width and rocker profiles. Deep-snow skiers benefit from the wider size, and this ski also has a smooth ride on groomers. Its excellent ride quality comes from a calibrated Flex Cut and Titanal reinforcement exactly where needed. Agile, stable, and easy to steer, the Ranger 102 is the ideal skiing partner for enjoying a wide variety of skiing.

Fischer Ranger 96
The Ranger 96 will likely be the number one seller for both men and women. The integration of Flex Cut and Shaped Ti reinforcement provides impressive edge grip, excellent control, and top ride quality. Drifting is also easy for guaranteed fun on or off groomed slopes. The Ranger 96 is the perfect choice for skiers who want to enjoy every type of skiing.

Fischer Ranger 90
Its excellent ride quality comes from a calibrated Flex Cut and Shaped Ti metal reinforcement specific to each length. Easy-steering, progressive responsiveness, and incomparable stability on- or off-piste make this the ideal ski for both carving and powder turns. If you prefer a nimbler feel and want carve performance with an all-mountain feel, then the Ranger 90 is your best bet.